RE: Print Quality
From: Robert Triffin ^lt;[email protected]>
Date: 04/18/04-02:24:09 PM Z
Message-id: <000001c42583$1b2f3a80$0202a8c0@Ritanewpc>
Please note my new E-mail address: flavius@rcn.com

Thank you


-----Original Message-----
From: Editor P.O.V. Image Service [mailto:editor@p-o-v-image.com]
Sent: Sunday, April 18, 2004 2:44 PM
To: alt-photo-process-l@skyway.usask.ca
Subject: Re: Print Quality

Baird, Darryl wrote:


Larry Danque of Cone Editions told me they still thought Hannemuhle
Photo Rag was still the best coated matter paper.


BTW: Just so you know.. Cone Editions Press filed for Bankruptcy
Protection (Chapter 11) earlier this year..



-- 
Keith
  
Keith Krebs 
"Just some guy," caretaker of the Multiverse's largest EPSON printer
User Community (highly recommended by Vogon Poets and MegaDodo
Publications), at:
http://groups.yahoo.com/group/EPSON_Printers/
and  the Multiverse's largest Canon printer User  Community at:
http://groups.yahoo.com/group/Canon-printers
"For the rest of you out there, the secret is to bang the rocks together
guys"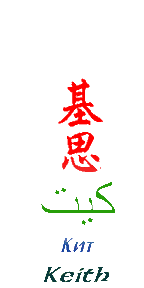 Received on Sun Apr 18 14:26:21 2004
This archive was generated by hypermail 2.1.8 : 05/14/04-02:14:32 PM Z CST