Réf. : Re: Polaroid 545 question
From: philippe berger ^lt;[email protected]>
Date: 07/23/04-08:21:46 AM Z
Message-id: <41011EFA.000001.02824@i7l8m9>
Polaroid with 545

Philippe


-------Message original-------

De : alt-photo-process-l@sask.usask.ca
Date : Friday, July 23, 2004 06:21:34
A : alt-photo-process-l@sask.usask.ca
Sujet : Re: Polaroid 545 question

Your description doesn't make sense. Open on L, slide the film into place;
pull the cover, expose the film, return the cover. Pull the lever to P and
pull out the film in a smooth motion.

Are you telling us that in the P position, the rollers open and fail to
press the liquid across the film?

S.
----- Original Message -----
From: "Nick" <n23n@comcast.net>
To: <alt-photo-process-l@sask.usask.ca>
Sent: Thursday, July 22, 2004 7:59 PM
Subject: Polaroid 545 question


> I've decided to explore Polaroid transfer and have gotten a Polaroid 545
> film back pretty cheap--well that last part remains to be seen!!
> I've never had any experience with this sort of equipment before, I have
> film on order but not in hand yet. I'm hoping someone can tell me if
> the device is working properly from my description of how it is acting. I
> only intend to use this under an enlarger by the way.
>
> The rollers look ok but when you move the lever from P to L the rollers
open
> up but seem to reach a maximum separation of a few
> millimeters when the lever is only halfway through it's travel then after
> the halfway point begin to go together again. It seems as though the
> rollers should continue to open as the lever travels through out the
entire
> path making me think that the cam may broken and the rollers will not open
> enough at the halfway point to load the film. I want to try to return
this
> ASAP if it is not going to usable.
>
>
> Thanks for any help
>
> Nicky
>
>


.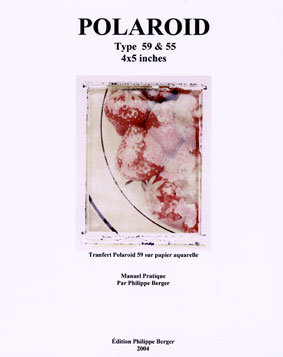 Received on Fri Jul 23 08:22:35 2004
This archive was generated by hypermail 2.1.8 : 08/13/04-09:01:11 AM Z CST