From: Keith Gerling ^lt;[email protected]>
Date: 08/03/04-06:38:38 AM Z
Message-id: <BJEDKGOJJOICHBPEGHIFGEFNCNAA.Keith@Gumphoto.com>
I'm sorry.
-----Original Message-----
From: Editor P.O.V. Image Service [mailto:editor@p-o-v-image.com]
Sent: Monday, August 02, 2004 2:08 AM
To: Keith@gumphoto.com; holtsg@duke.usask.ca
Subject: [Fwd: RE: Digital camera again...]

To quote from the just re-sent Alt-photo-reminder:

"There are five basic rules for using this list. Treat everyone with
respect..."
I'll also point out that just n case you are implying I AM "Thor Bols,"
his posts continued well after I left, and began before I came to the list..
I just checked the archives myself to make sure..

With over 7000 members in JUST the groups I run and receiving 400 emails
daily on average, I don't have time to endure getting double posts either,
as I would if I had two subscriptions. I won't even mention the utter
disdain I hold for those who resubscribe to a list under a pseudonym.

In any case.. I don't think snide commentary on Thor and my run-in some
years back constitutes even a modicum of respect. In fact, I might venture
that you owe me an apology.

-------- Original Message -------- Subject: RE: Digital camera again...
Date: Mon, 02 Aug 2004 22:46:00 -0500
From: Keith Gerling <Keith@gumphoto.com>
Reply-To: alt-photo-process-l@sask.usask.ca
To: alt-photo-process-l@sask.usask.ca

To Keith Krebs:

"Man, you sound like one confused dude."

No kidding. Your old friend Thor is working for Kerry too. I'll put him in
touch with you. Maybe he can help.

--

Keith Krebs

"Just some guy," caretaker of the Multiverse's largest EPSON printer User
Community (highly recommended by Vogon Poets and MegaDodo Publications), at:
http://groups.yahoo.com/group/EPSON_Printers/
and the Multiverse's largest Canon printer User Community at:
http://groups.yahoo.com/group/Canon-printers
"For the rest of you out there, the secret is to bang the rocks together
guys"

****************************************************************
CONFIDENTIALITY & COPYRIGHT NOTICE:
This e-mail message, including attachments and contents, is © Copyright,
Keith Krebs, 2001-2004, All Rights Reserved. It is expressly for the sole
use of the intended recipient and may contain confidential and privileged
information. Absent the express written authorization of the author, any
unauthorized review, use, disclosure, transfer, or distribution is
explicitly prohibited and taken at your own risk. If you are not, or are
unsure whether you are, the intended recipient, please contact the sender
immediately and destroy all copies of the original message. Violations will
be prosecuted to the FULL extent allowed under applicable civil and criminal
law. Imagery published or distributed in violation of these conditions shall
be subject to a $1500/image liquidated damages charge, in addition to any
applicable Copyright violation penalties.

****************************************************************
{ The P.O.V. Image Service Website is still at
http://www.p-o-v-image.com/ }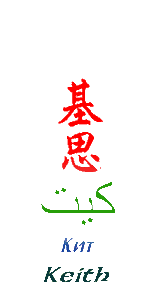 Received on Mon Aug 2 06:36:34 2004